Aaron A. Arnold's 1960 W300
Aaron is currently selling this truck for $1,300, it is located in Boerne, Texas, and comes with a clear TX title. Contact Aaron at: (830) 249-7732 or aaron@telespecialists.com
This is a factory Flat head six truck that has been swapped to a LA 318. It is in rough shape, and I will try to detail all of it's shortcomings below. On the good side, the axles seem to be in good shape, and all the driveshafts, and transfercase are all intact. If you are looking for a project truck, or a good parts truck to complete the restoration of your PG W300, this is a good truck to buy.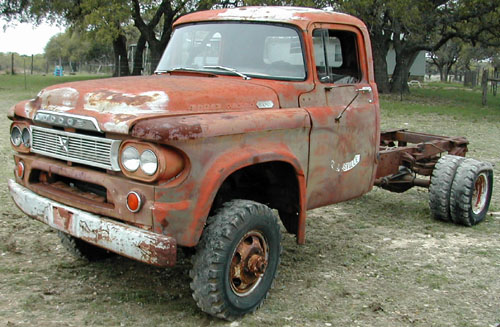 This is the best corner of this truck, the drivers side fender is most likely the only good peice of sheetmetal on the truck. all the rest is rusty(holes) or badly dented.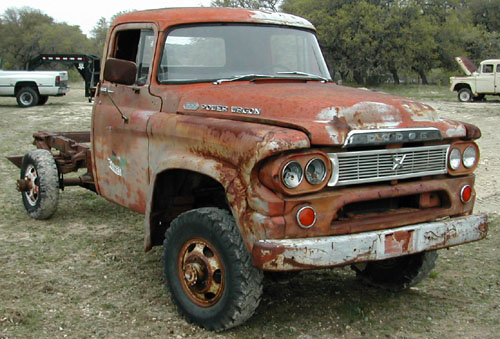 As you can see the hood and passenger side fender are badly dented. But at least you get one side of PW tags!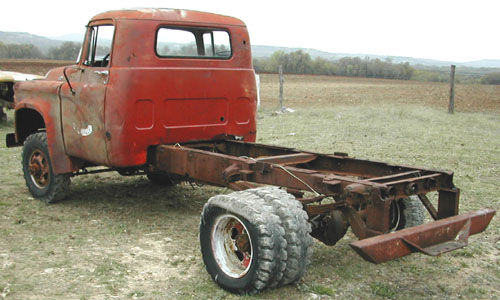 The frame on this truck behind the cab is covered with plates welded to the frame, and the frame has been lengthened between the cab and the rear end, as well as shortened after the rear spring shackle.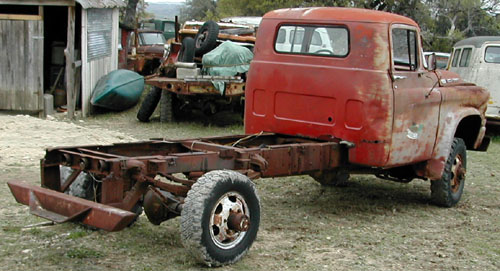 Here you can see more of the stuff welded to the frame, as well as the rust in the back of the cab.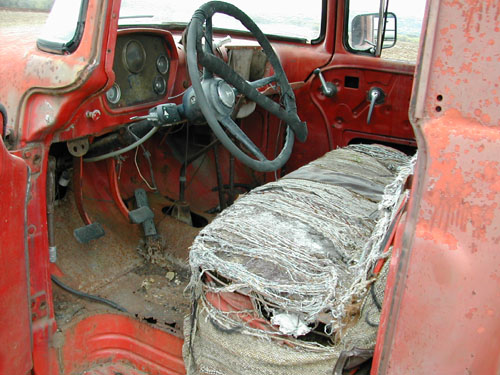 The interior is rough, and there is a bunch of rust in the floor.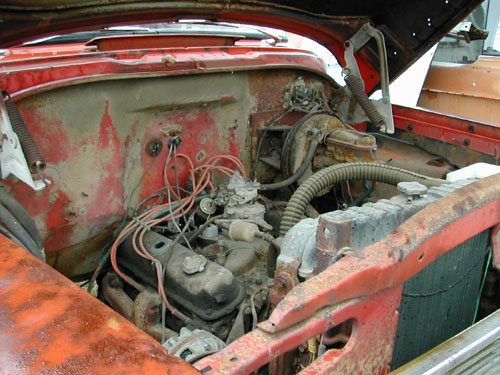 Here you can see the LA 318, and the later dual master cylinder/power brake booster added to the firewall.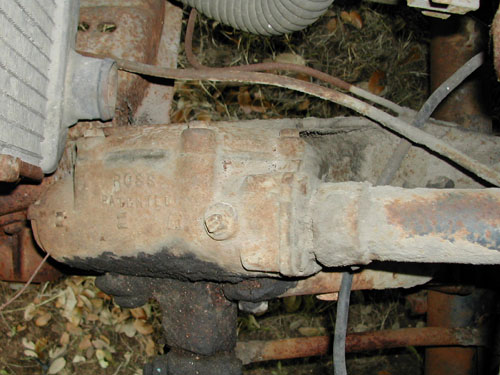 Here is the steering box, it is a Ross box, where as all other 58-60 W300s I have looked at use a Gemmer box. This could be a rare option, or a later modifiaction, I am not sure.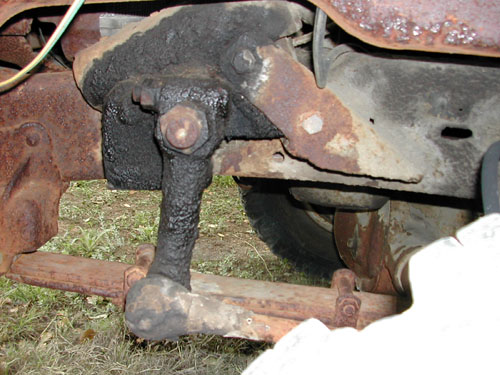 Here is the side of the steering box, it looks to me as if the bracket is homemade, but I could be wrong.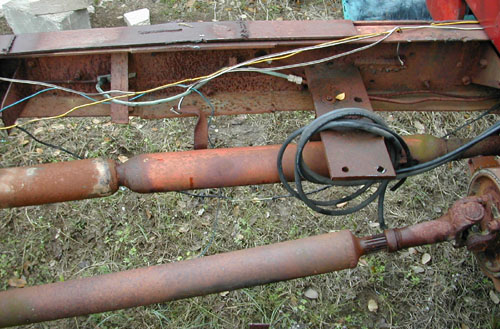 Here you can see the piece that was added to the frame.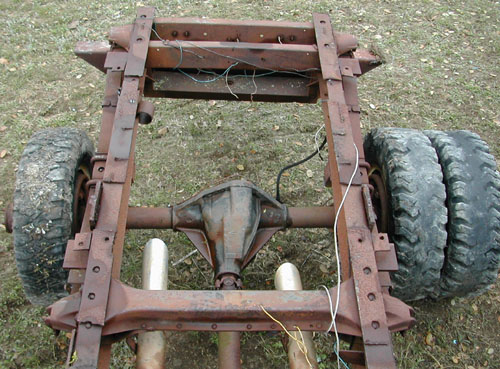 Here you can see all the metal that was welded to the frame.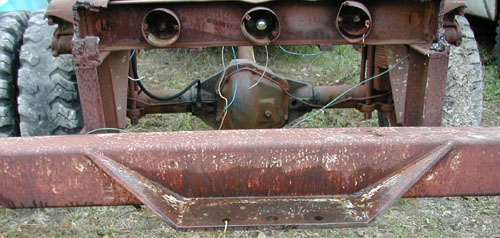 This picture shows were the frame was cut in the rear.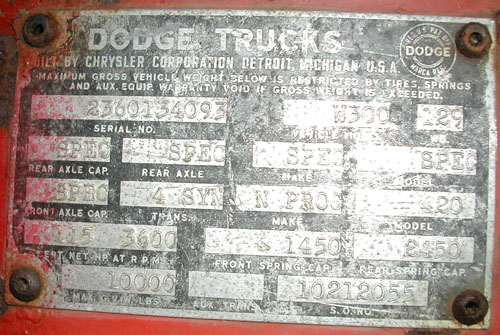 The must have been a heavy duty truck, see how the front and rear spring capacitys are Special.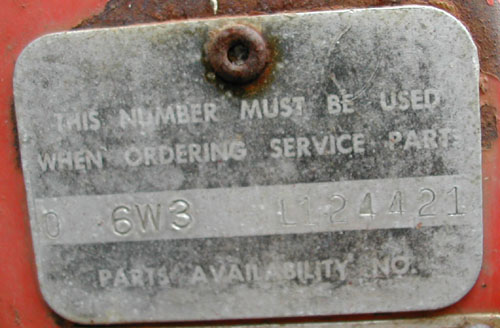 0 6 W3 makes this a 6 cyl truck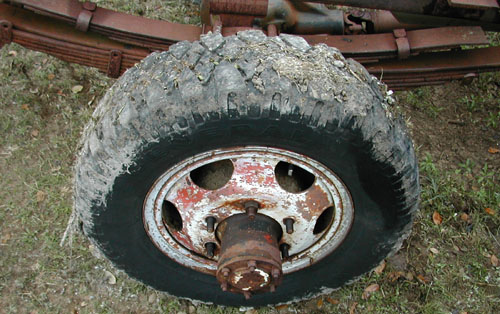 Here is one of the dually rims on this truck. They are in good shape.